"Very good at what they are good at" - Conclusion obtained from the assessment of an international group of experts
The Icelandic Film School aims to move all of the school's activities from secondary school level to university level to obtain university recognition
In recent months, The Icelandic Film School has undergone an evaluation by an international evaluation committee due to the school's university transfer. The committee was appointed by Dr. Stephen Jackson from the British Isles, an experienced university inspector for decades in the demanding British university system, and he chaired the committee. Dr. Christina Rozsnyai came from Hungary with a connection to Germany, with extensive knowledge of the European quality systems of universities and the common agreements on which the European Union's university systems are based. The third representative was Dr. Ralph A. Wolff from the United States, who also has experience in quality audits both in his home country and around the world, such as in Dubai. He has also been a school principal and pioneer of educational change. The ministry also appointed Dr. Þorsteinn Gunnarsson, former rector of the University of Akureyri, to supervise the project. Þorsteinn, of course, has unique experience in running and operating a new university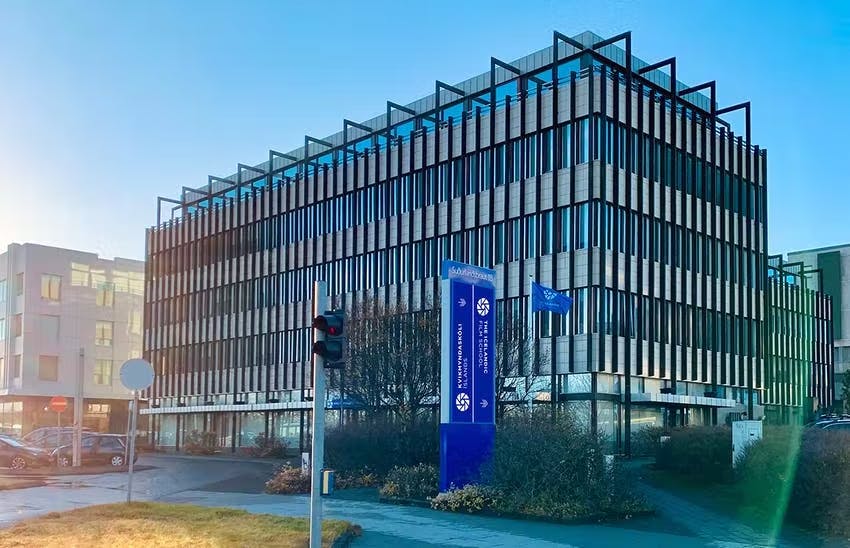 For the Icelandic Film School, management and staff, it was of course a unique privilege to have experts of this quality standard to review the school's data and quality. The school has contributed a large amount of data that those interested can study here;
Icelandic Film School - Documents - OneDrive
There you can also find the final report of the experts
In the audit, the following items were examined: 1. Objectives and Roles, 2. Administration and Organization, 3. Teaching, research and personnel qualifications, 4. Admission requirements and rights and student obligations, 5. Quality Assurance, 6. Learning Outcomes, 7. Facilities and services, 8. Finances
Taken together, The Film School scored high in all these aspects, and there were no gaps even though various suggestions were made. But the positive attitude of the evaluation of the parties was clear, and many good statements compare to those referred to in the title of the article, when the students' graduation films were discussed. The Film School is good at filmmaking, as are all quality film schools.
The combined result was that a group of experts confirmed that the school's diplomas were at qualification level 5, i.e. at the qualification level and would be assessed as such by recognized universities. However, for the full recognition of The Film School as an independent university, conditions were set that related to a total of 31 actions that the school has already implemented and intends to complete by February 1st. It should be noted that those interested can follow the entered data on the application website, see link above. On December 28th, a position assessment was submitted for all items on the action list, and now new interviews will be entered with those who do research at the school. In addition, an evaluation by experts in film universities was proposed to confirm the results of the expert group. According to the Ministry's information, the aim is for that inspection to be completed in the next 8 weeks. The Film School's expectations are that university recognition can be completed in March.
In a press release issued by the Ministry of University, Industry and Innovation on the occasion of the report, reference was made to the minister's words:
"Áslaug Arna Sigurbjörnsdóttir, Minister of Higher Education, Science and Innovation, welcomes the publication of the report and will follow up on the committee's findings. The running of The Film School are of great significance for the rapidly developing film industry in Iceland. She further says that the results of the report are a positive testimony to the quality of the education that takes place at The Film School".