About Iceland
The Basic Iceland Information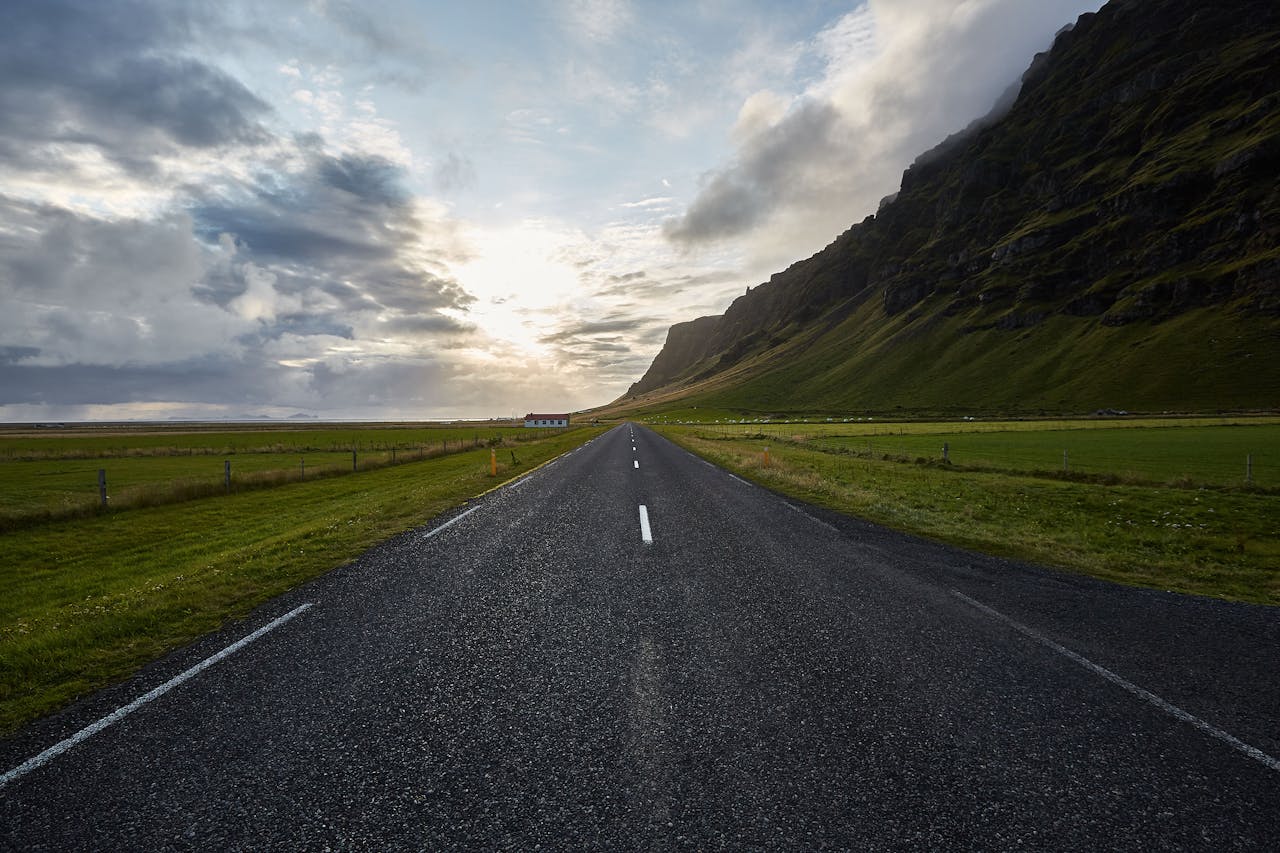 A few facts about Iceland
The Nordic island nation, Iceland, is defined by its dramatic volcanic landscape of geysers, hot springs, waterfalls, glaciers and black sand beaches. The capital, Reykjavik, home to the majority of the population, runs on geothermal power and offers a renowned nightlife scene as well as a rich cultural life. The glaciers in the Vatnajokull and Snaefellsnes national parks are popular for ice climbing, hiking and snowmobiling.
Country: Iceland
Capital: Reykjavik
Continent: Europe
Currency: Icelandic krona ISK
Population: 364,000
All classes are taught in English
Reykjavik
Reykjavik is the capital and largest city of Iceland and home to two thirds of the country's population. The city is located in the southwestern part of Iceland on the southern shore of Faxafloi bay. Many different groups have influenced the shaping of the capital area into the vibrant city it is today, a city said to buzz with creative energy and passion. While Reykjavik maintains its small-town feel, it is still a modern European capital with all the government institutions you would expect to find in a metropolis.
The city has a thriving culinary scene with many outstanding restaurants, and a diverse cultural life, with a variety of fascinating museums, theaters, galleries, sports facilities and some 1st class universities.
Climate
Despite popular belief, the Icelandic climate is rather mild thanks to the Gulf Stream which brings a warm climate from the Atlantic. Temperatures are therefore moderate all year round; the average summer temperature in the capital Reykjavik is 10 °C in July and the highest recorded temperature in the capital area is 24,7°C. The average winter temperature in Reykjavik is about 0°C. During the summer, the nights are bright throughout Iceland and in the month of June the sun never goes fully down.
Transport
There are no public railways in Iceland although there are bus services. Transport from one major town to another, for example from Reykjavik to Akureyri, may be by air, private car or bus. Most of the country's transport infrastructure is concentrated near the capital region.
Security
Iceland is one of the safest countries in the world. Crime rate remains extremely low and medical care is excellent.
Government & Public Services
Iceland is a republic, with a written constitution and a parliamentary form of government. The president is elected by direct popular vote for a term of four years, with no term limit. Most executive power rests with the government, which is elected separately from the presidential election every four years.
How to get to Iceland
Iceland is not as far away as some might think. The country's geographical location is mid-way between America and Europe and Iceland is therefore a hub for many international routes. For example, the flying time to London is about 2 hours and 40 minutes and to New York around 5 hours.
Housing
IFS helps students secure rooms or apartments and offers single rooms with shared access to a bathroom, kitchen and laundry facilities. There are also some double rooms. Each room has a bed and a chair and a desk. IFS can also help find apartments, but we cannot guarantee that they will be obtained.

Approximate price:
Single Room 90,000 ISK per month
Double room 120,000 ISK per month
Film Program in Iceland
The program is for most part practical and Iceland provides the ideal creative setting and atmosphere at this safe and brilliant location.