Welcome to
Campus Reykjavík
The inspirational environment of Reykjavik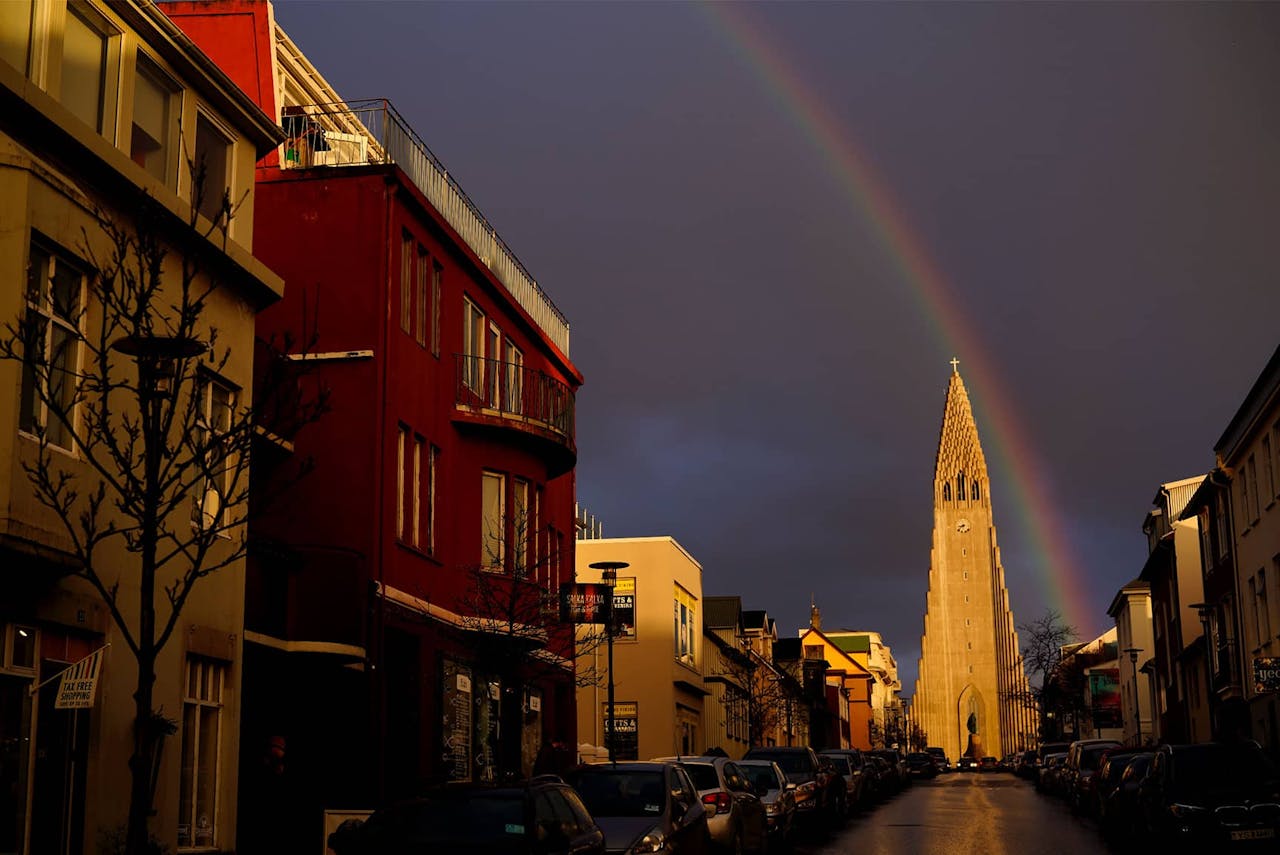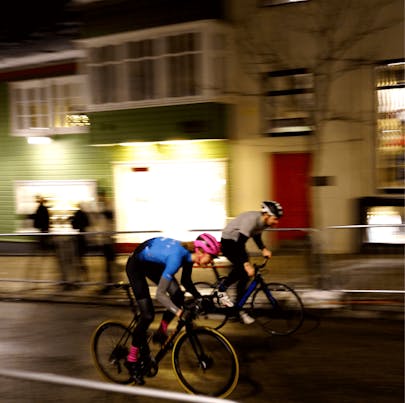 Reykjavík
The city of Reykjavík is the world's northernmost capital. Surrounded by the rolling expanse of the Atlantic and cradled by snow-capped mountains, it is a rare chance to live in a place that marries ever present nature with a thriving, cosmopolitan culture.
The city's heartbeat pulses from the central 101 district, a network of colourful streets that hold bustling bars and restaurants, independent stores, and cultural spaces of all kinds; even then, a soak at a geothermal swimming pool or a peaceful seaside walk is never far away.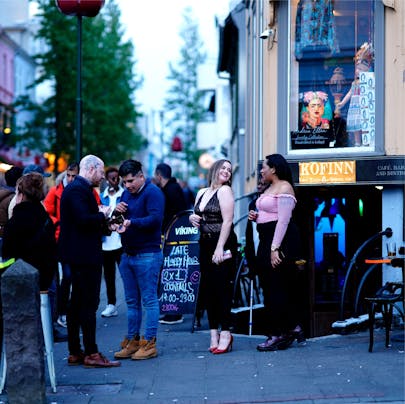 Campus Reykjavik
The Icelandic Film Schools' student accommodation places you in the center of it all. From your home base in Campus Reykjavík, a short walk will take you to the glittering Harpa concert hall, or the city's many cafés, restaurants, music venues, culture and nightlife institutions, music venues, and grassroots spaces.
In Reykjavík, the creative disciplines are closely interwoven, creating a scene that's uniquely placed to cultivate interdisciplinary thinking.
This mentality is built into the school itself. Headquartered in the leafy Laugardalur area in the Arctic Green Energy Corporation building, The Film Schools' central space is known as "Slagæð", or "The Artery" – a bustling area that branches off into studio and production facilities, also acting as a vibrant social hub and meeting place. 
Iceland itself is undergoing an interesting moment in film culture, both as a bleak or beautiful backdrop for international productions and as a creative presence in its own right. Icelandic actors, writers, directors, and composers are increasingly coming to the forefront in a seminal moment for the emergent film industry. It's an opportune moment to study film in Iceland.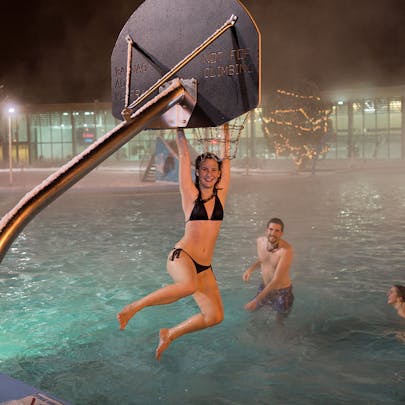 Living
Reykjavík is a modern European city with all the amenities you would expect. We feel that the city itself is our campus
Unlike larger capitals, everything in Reykjavík feels within easy reach, creating a unique circumstance for immersive creative and professional development.
International embassy guidelines often praise the city's high standard of living, and note the comparatively very low level of crime. It's an urban environment with the perks of a capital city, and the benefits of a small town: somewhere you can attune to a gentle pace of life that's perfect for study.
Whether you prefer to study whilst soaking in the city's culture or unwinding in the unparalleled beauty of the surrounding nature, you can shape your time in Reykjavík to suit your needs.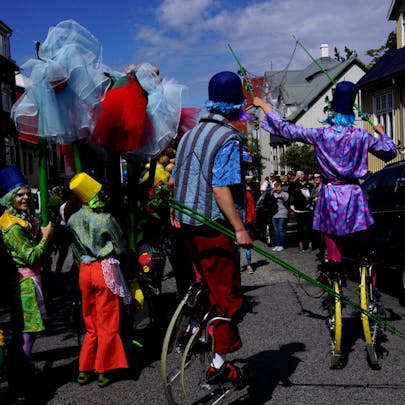 Culture
Iceland has a distinct cultural identity, standing out throughout history for constant innovation. International stars of the arts like The Sugarcubes, Björk, Shoplifter, Hildur Gudnadottir, Sjón, Baltasar Kormakur, Ragnar Kjartansson and Olafur Eliasson are just the tip of the cultural iceberg. 
A rich tradition of storytelling can be threaded from the historic Sagas all the way to Reykjavík's 2011 Unesco City of Literature certification, to the thriving literature scene of the present day. 
The thriving local music scene is impressively diverse. Local record stores stock records you will not find anywhere else, and the clerks are always happy to help you find the good stuff, be it techno, contemporary composition, indie-rock, folk, pop, hip hop, or experimental acts that defy categorization. Best of all? You will have the chance to see your favourites perform in intimate, Iceland-sized venues.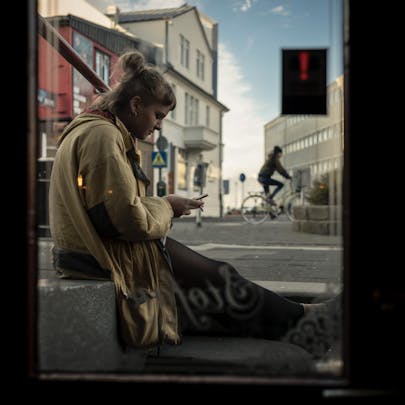 That's not to mention Bio Paradis, a renowned downtown cinema that shows the very best new and classic Nordic, Icelandic and independent film releases, and acts as a hub for cinephiles with a busy events program.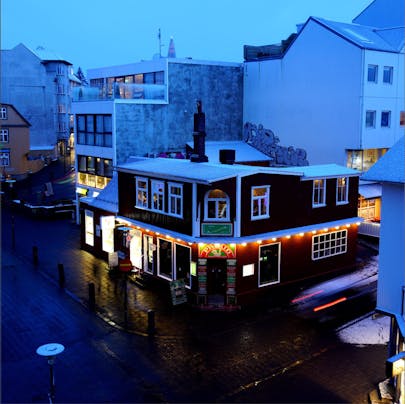 Food & Drink
Over the last decade, the city of Reykjavík has evolved into a food destination in its own right. With everything from bargain supermarkets to bustling food halls to relaxed diners, ramen places, and a sole Michelin-starred restaurant, there's something here for everyone.
Iceland is rightly famous for its fresh, high-quality seafood, but the city also has a growing vegan culture. With a growing expat community and a booming tourism industry, the range of international ingredients, speciality shops and deli foods is always growing. If you can't find that special something from back home, odds are someone in a Facebook food group will have the answer – and tracking it down is a part of the fun.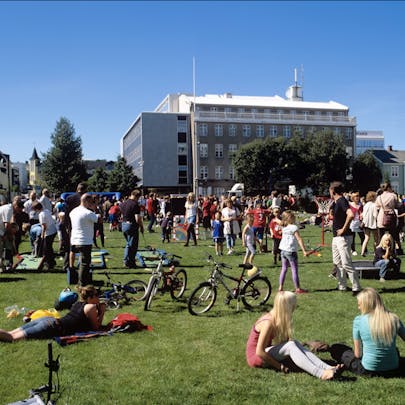 The city also has a healthy café culture. Whether you're after a filter coffee with a powerpoint for your laptop and a window to watch the streetlife, or speciality beans freshly roasted and carefully ground in a Nordic-style coffee house, there's a spot for you. 
The country is also undergoing a late sprint to catch up with international craft brewing and alcohol production. You can find a dizzying range of native beers on the taps of 101's many bars, and everything from traditional Icelandic crowberry wine to Icelandic vodka, gin and whisky is available alongside the international standards. Alcohol is highly taxed and so comparatively expensive, but once you've found the government-owned Vinbudin store and your favourite happy hour drinking hole, you can hack the system quickly.
We are located centrally
and Reykjavik is our Campus!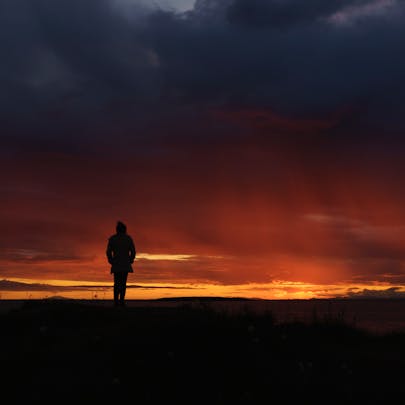 Environment
For those who like to stay in touch with nature, studying in Reykjavík affords you the chance of a lifetime to explore Iceland.
Whether you want to hop on a bus, hitchhike or hire a car, the Route One highway that circles the coastline passes countless majestic glacier tongues, expansive black beaches, lonely lighthouses, geothermal oases, and charming fishing villages.
There are reasonably priced accommodation options in all areas of the country, and campsites that open in the summer. Whether you want to take a city bus to the end of the line and hike up Mount Esja for a birds-eye view of Reykjavik, hop on a day tour to see the geothermal wonders and waterfalls of the famous Golden Circle, or choose your own adventure in the many quiet fjords, lava fields and peaceful far reaches, there are options to suit your taste and budget.
Safety should always be top of mind when travelling in Iceland, as the weather can turn suddenly and violently, and the environment must be respected and treated with caution. Websites like safetravel.is, vedur.is and road.is are essential bookmarks. Researching good behaviour guidelines and seeking out local advice is recommended.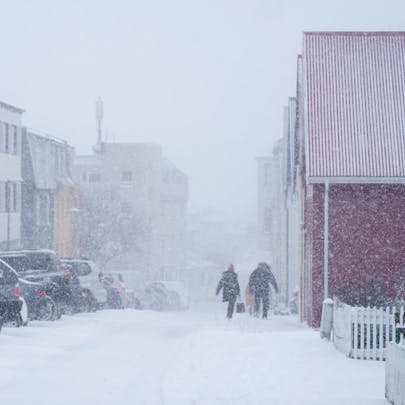 News in Iceland
The Icelandic national broadcaster is called RUV, and offers an English language news service at ruv.is/english. 
An excellent resource for finding out what's new in town is the long-running independent magazine The Reykjavik Grapevine. You can find up to date information on what's going on at grapevine.is. What's On and Iceland Mag are also good to check out at whatson.is and icelandmag.is. You can check the shelves at stores, bars and coffee houses to pick up free physical versions.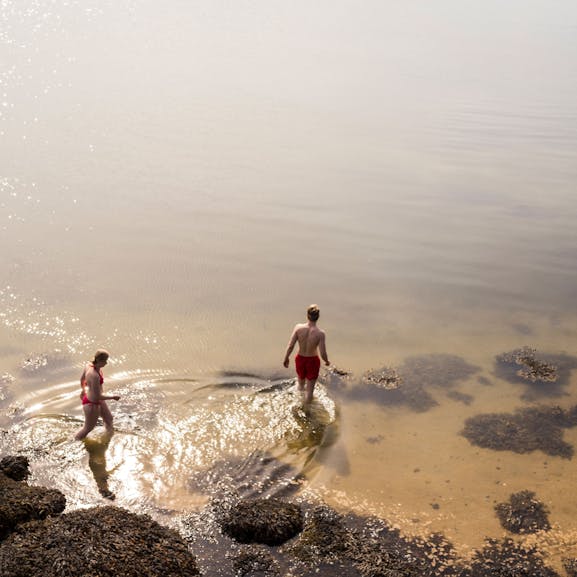 Seeing is believing
This is just a short introduction to life in Reykjavik, the base of the Icelandic Film School and the turf we choose to call Campus.
We have more general information available in our About Iceland.
Seeing is believing!