Screenwriting
& Directing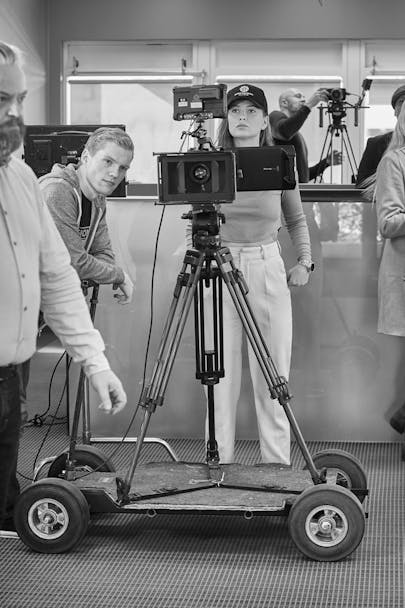 Make your own stories come to life
This department offers a versatile and creative course of study in the fields of writing and directing for the screen. You will learn various methods for developing your ideas and writing scripts for feature films, shorts, television and other visual media. You will also receive extensive training in directing your own scripts as well as those of others.
The Screenwriting and Directing department represents a perfect choice for those who wish to be the authors of their own films, write screenplays as well as direct. During this 120-credit diploma study (two years) students write scripts for various film genres which they in turn direct and bring to completion. The department has proven extremely popular and a vast number of dynamic filmmakers have graduated from the department.
The goal with the education is that upon graduation the student will have acquired a firm understanding of the basics of filmmaking and is capable of working independently on his or her own film projects as director, screenwriter or both. The department seeks students with an artistic vision and great ambition.
Find out more about the department's syllabus in the curriculum.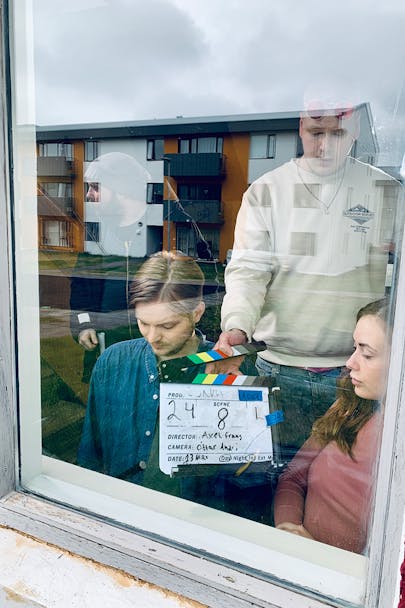 Department 3 prepares you for the following jobs
Casting director
Director
First Assistant Director (first AD)
Screenwriter
Script Development Executive
Script Editor
Script Reader
Script Supervisor (aka continuity)
Second Assistant Director
SCREENWRITING AND DIRECTING DEPARTMENT HEADS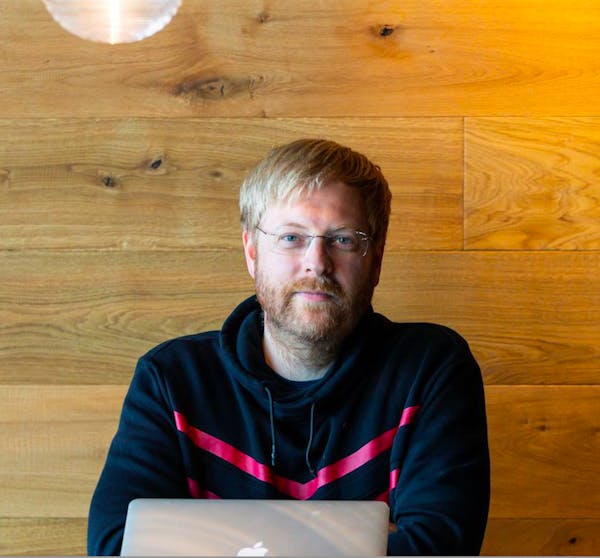 Heidar Sumarlidason
Heidar has an BA hons degree from The Icelandic University of the Arts in Theatre and performance making and an MA degree in Creative writing from The University of Iceland and in Directing from East15 in London. Now he is getting his teacher license at the Icelandic University of the Arts. Heidar has written stage works and screenplays, among his works is "90(210) Gardabaer", which was shown at The National Theatre, "Rautt brennur fyrir" which was shown in Borgarleikhusid, "Svin", a radio play which was performed on The National Broadcasting Stations Radio theatre and the film "Þad sem við gerum í einrumi" which was shown at Tjarnarbio. Heiðar has directed 10 plays in professional theatres; "Segdu mer satt" written by Havar Sigurjonsson, "Glerdyrin" written by Tennessee Williams, "Pizzasendillinn" written by Elisabet Jokulsdottir, among his own work, to name a few. Heidar is a film critic for Visir news media and has his own podcast "Stjornubio"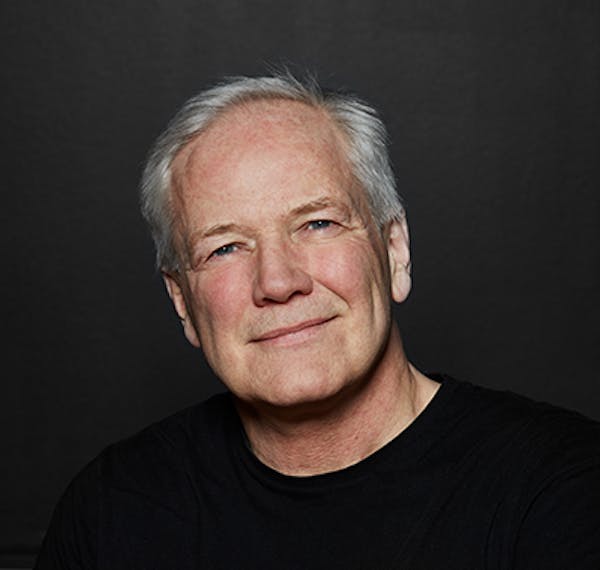 Hilmar Oddsson
Hilmar studied filmmaking at Hochschule für Fernsehehen und Film IN München in Germany. He premiered his first film in 1986 and since then Hilmar has made 5 feature films, 5 TV movies, 5 short films and over 25 music videos. He has made various documentaries and over 100 TV shows. He has directed two sitcom series and directed commercials and educational materials. Hilmar has talked about films in TV and written many articles about film related topics. He has taught filmmaking and acting for films for two decades at The Icelandic University of the Arts and at The Icelandic Film School, where he served as Dean from 2010 to 2017.