Deans graduation speech
Upon graduation on Saturday 4 June, the Dean of the Film School, Friðrik Þór Friðriksson, gave a speech to students on their way out into the world of film making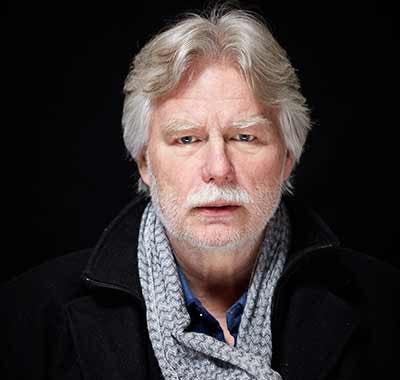 Dear university students. Dear graduates.
First of all, I would like to thank you excellent students, who will soon cease to be students, when you receive your graduation certificate. Thank you for the endurance of getting here today. You all have an innumerable number of projects that started with a 1-minute film during your first weeks at school 22 months ago, until this week when you submitted your personal graduation contribution with a graduation film.
My experience of the showings
It was like looking over a cultivated potato garden in the July sun, one work of art on top of another.
I say about you
You are so ready but also considered, and there is some optimism behind you and full growth going on. You are real filmmakers, all of you, and that is what film director Friðrik Þór Friðriksson says.
Welcome with your characters into the excitement that begins now.
However, let us not forget the virus that caused a great deal of upsets in your studies.
However, I have to say, after hearing news of European schools that many closed for almost a year or more, that the Film School endured well. One six-week closure and one seven-day closure.
On the other hand, all housing and access was according to the strictest control rules, and compartments were divided, for weeks and months at a time. All staff were under a great deal of pressure to comply with regulations and to apply for exemptions. No discount was given on studies or teaching.
Some infections occurred but were isolated in co-operation between management and the epidemiological authorities. There is every reason to thank the staff especially for their contribution to the greatly increased workload for a long time.
Your first two semesters were both lengthened, until February and then until the end of June. I have put forward the theory in the staff room that the enormous strain on you graduates and some difficulties with handing in assignments, even though almost all of them were turned in in the end, is marked by the fact that now the semester is of normal length. In some cases, the reality may be more cruel than the disease control situation
Tarkovsky and I know that pests can be a good source for material and you should not forget this one at all. A lot of unique things happened that are material for you creative artists to work on. These were strange times that are actually nothing new.
Then to the formal part of the speech.
During my tenure as Dean, we made a landmark agreement with Lilja Alfreðsdóttir, the then Minister of Education and Culture, and Bjarni Benediktsson, the Minister of Finance. Lilja took the lead in this agreement, which was a necessary correction of the budget for the school. This enabled the school to adjust the school's finances and since then the school's operations have been balanced and its equity position positive. This agreement was signed on July 6, 2019 and is valid until 2024.
In this agreement, the school's position to offer a study program for a BA degree was noted. This has since been worked on with many milestones. Since the autumn of 2020, the Film School has formally operated as a university in the recognition process and since the autumn of 2021, it has worked with the full functionality of all administrative units of the school system.
To make a long story short, we expect a clear answer from the government as early as next week on how far it is until you get the 120 credits you are graduating with here today, correctly recognized so that they can be fully utilized in graduate studies, for those of you who want to keep studying. The Film School is now in the ministry of Ásmundur Einar Daðason but has formally requested to be transferred to the University Ministry, where Áslaug Arna Sigurbjörnsdóttir is the Minister. She has worked fast and this summer we expect an examination from three foreign experts who have already been introduced.
I know that these young and promising politicians realize that you must not be stopped.
I therefore ask you to follow the news on the school's website and follow the activities of Kínema.
I am also facing a milestone. I expect this to be my last graduation for the time being after having held the position of Dean for the past 5 years. There is a lot to do in the production and all the main projects in the school's organizational changes are being completed. It must be mentioned that future audits require a dean with a higher education degree than me. Ahead is the new appointment of the Dean of the Icelandic Film School this autumn,
Finally this
Graduating is like letting the cows out in the spring. Now you can start thinking about the next turn, because now you know you can. There is joy and a desire to splash your butt in all directions and run aimlessly into freedom for a while, and you should do so.
Congratulations
Friðrik Þór Friðriksson
Dean