IFS at the International Film University Conference in San Sebastian, Spain
Last October 10th -13th, the annual conference of CILECT (Centre International de Liaison des Écoles de Cinéma et de Télévision), which is an international association of television and film schools in the world, was held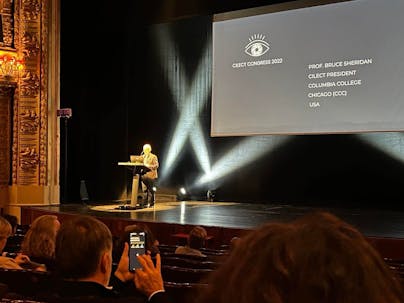 The representatives of The Icelandic Film School at the conference were Ágústa Margrét Jóhannsdóttir, Börkur Gunnarsson and Hrafnkell Stefánsson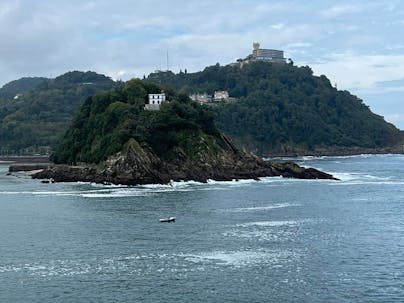 The main hall of the conference was over a hundred years old theater, the Victoria Eugenia Theater, in the center of San Sebastian. At the conference, there were about forty speakers who dealt with either new technology in the film industry, new priorities at work or new streams and trends.
Council meetings were then held in various departments of CILECT, while representatives of The Icelandic Film School attended meetings of the European department called GEECT (Groupement Européen des Écoles de Cinéma et de Télévision).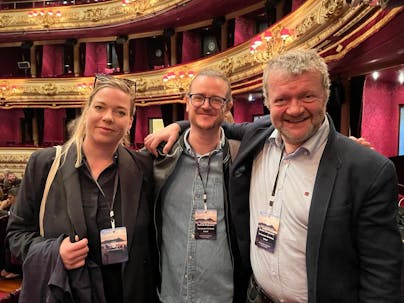 CILECT was founded in Cannes, France in 1954, but representatives from the world's most famous film universities had been called to the famous film city; from France, Italy, Poland, Spain, Great Britain, the United States and the former Soviet Union.
Today, within CILECT there are over 180 film education institutions at university level from 65 countries, 6 continents with over 9000 teachers on board and over 55,000 students studying within their walls. When the alumni of these schools are included, there are about 1,330,000 people who are directly or indirectly under the organization's umbrella.
The Icelandic Film School has been in CILECT since 2011 and participates in the organization's activities around the world.