The film "Villibráð" will premiere on Friday, January 6
Among the producers is our very own Arnar Benjamín Kristjánsson, who not only graduated from the school, but has continued with us as a teacher and we got him to chat with us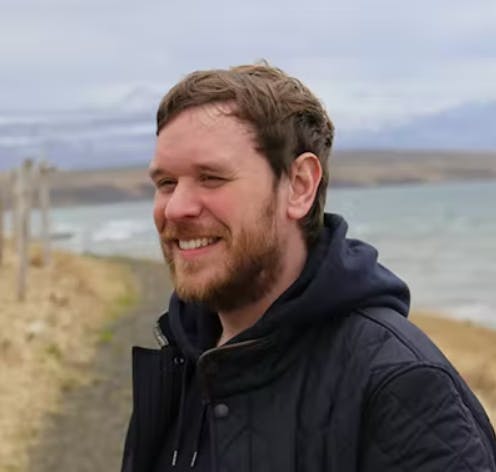 What was the first movie experience you remember?
The first experience that I remember very clearly was when I went to see the original "Star Wars" with my dad in Háskólbíô when it was re-released in 1997, but the first one I have memories of was seeing the Tom and Jerry movie in Stjörnubíó in 1992 with my mom. I actually only remember walking into the cinema and little else.
What fascinates you about filmmaking?
Being able to tell all kinds of stories that take place in all kinds of places and entertain people. You can make a sci-fi film set on a distant planet or a crime film set in Hong Kong and everything in between. But first of all, going to the movies should be fun.
Why did you decide to study at The Film School and why did you choose Directing and Producing?
I decided to become a director when I was 12 years old and have been both secretly and openly aiming for it since then. Went on a multimedia course at Borgarholtsskóli and graduated from there and decided to try The Icelandic University while I was saving up for studying abroad, but I didn't like it there. Then the darned financial crash came and it wasn't easy to go abroad, so I decided to go to The Film School and I don't regret it.
I went the production route because I'm a really weak screenwriter.
Any fun memories from the studies?
My most enjoyable memories are when we shot my final film in the third semester, the superhero epic "Svarti Skafrenningurinn". 13 shooting days, 305 slates, custom made costumes, custom music, stunts and fights. It was a lot of fun.
What came after graduation?
I went on to work as a location manager and production assistant for Zik Zak and Vintage Pictures. Decided after 4 years to go to London for an MA and was then offered a job as a producer at Zik Zak when I came back and have been there ever since.
Any particularly interesting projects you've tackled?
This career has had its advantages and disadvantages. No two days are the same in this business.
What is the best thing about teaching the subject and what made you come back to the school?
I like to teach, the students are excited to learn about production (many, not all) but this is necessary to know.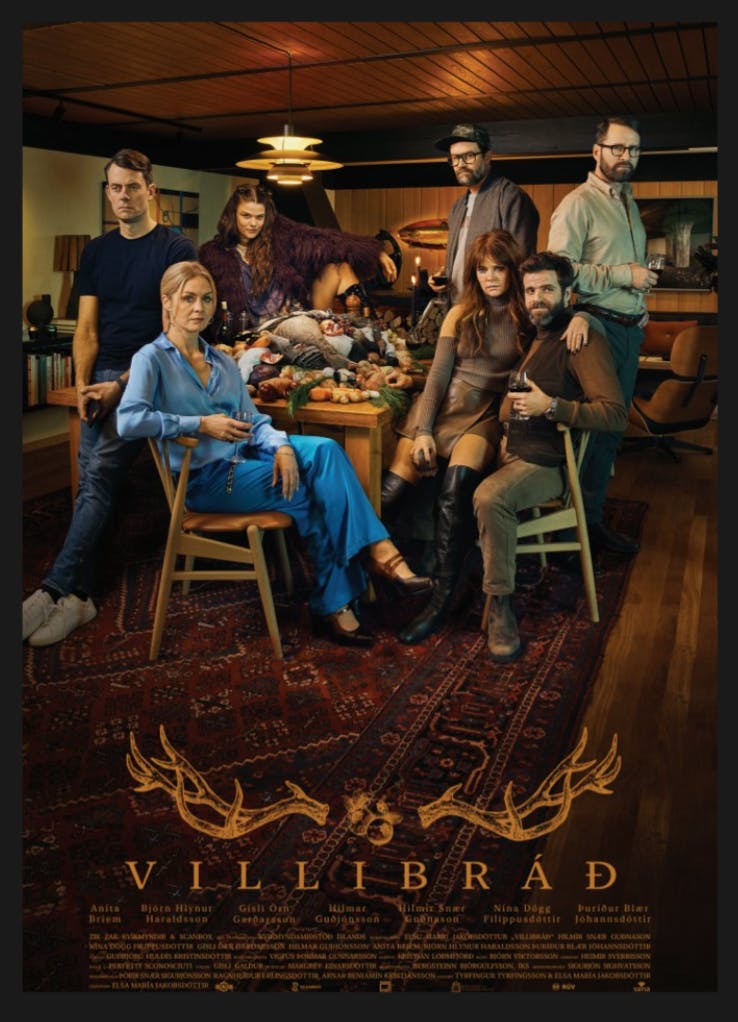 "Villibráð", where you are one of the producers, will be released on Friday, January 6th, what is the film about?
The film is about a group of friends in Vesturbær who meet and decide to play a game where everyone puts their phones on the table and must read all messages out loud and have all calls on speakerphone.
Tyrfingur Tyrfingsson and Elsa María Jakobsdóttir write and Elsa directs. The entire excellence of actors and film crew in Iceland took part and the result is this masterpiece.
The process went faster than many times before. The film received a grant from The Film Center and the partners were RÚV and Sena, and then it just took flight.
The film was shot in a studio in December 2021 and was then in post-production in 2022.
Here you can see a trailer from the film
Any fun projects on the horizon?
There are a lot of projects ahead, I am finishing the post-production of the film by Mikael Torfason, "Return to Lulu", and the post-production of the film "Delirium" by Arró Stefànsson, then I am a co-producer on the TV series "Balls" and then we are working on the preparation and financing of the film "Fabled" which is based on the book "Your own fable" by Ævar Þór Benediktsson and directed by my good friend from school, Guðni Líndal.
Enough to do.
What do you think would improve the conditions of Icelandic filmmakers?
What would improve our position would be if it were possible to apply for grants for low budget and first directorial films at The Film Center to train young filmmakers so that they don't go into debt to make their first film. That time should be over.
And then finally, what does the future look like?
Hopefully just bright, at least my horoscope says so haha