Former students of The Icelandic Film School make a splash at The Edda awards
The Edda awards were presented at Háskólabíó last Sunday evening
All the winners of the Edda awards deserve congratulations for a job well done and an impressive award for it.
But the school would especially like to congratulate our former students, among whom is Valdimar Jóhannsson, screenwriter and director of the film "Lamb", who graduated from The Icelandic Film School.
His film, "Lamb", was the undisputed winner of the festival, winning 12 awards that night. His film is also the most successful Icelandic film shown in the USA so far and has received awards and excellent reviews from all over the world.
Valdimar personally won three Edda awards; for directing, for the script he wrote with Sjón and for the film of the year.
Students who graduate from The Icelandic Film School are a huge part of the Icelandic film industry. In a normal year, students who graduate from IFS fill up to 30% of job titles in the credit lists of Icelandic films. The results of the surveys have shown that 96% of students excel in the profession after completing their studies, and around 40% of those who graduate immediately get jobs and work full time in film production after completing their studies.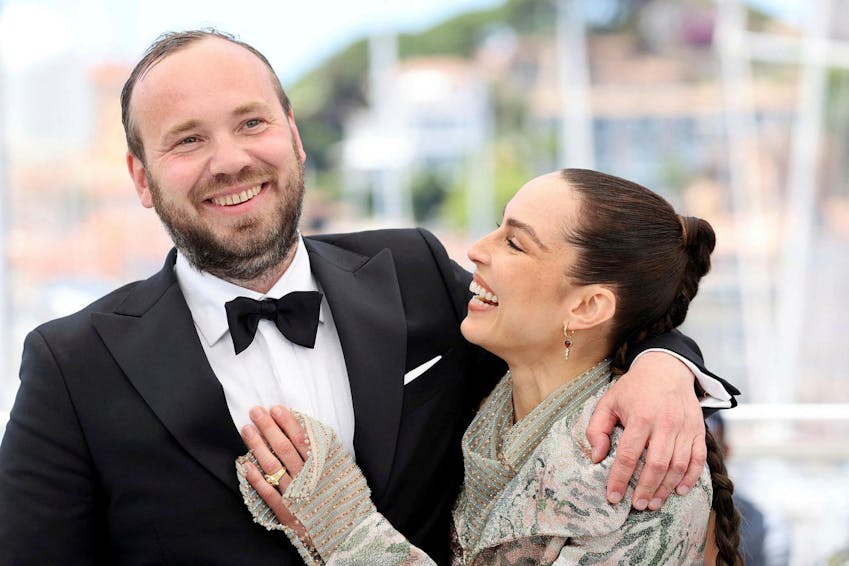 At the Edda awards, many other former students of The Icelandic Film School won awards, such as Jonni Ragnarsson, Garðar Örn Arnarsson, Sigurður Már Davíðsson, Valdimar Kúld and even more were nominated but did not win.
Among them are people like Fannar Sveinsson, Hekla Egilsdóttir, Erla Hrund Halldórsdóttir, Nína Petersen, Vivian Ólafsdóttir, Anní Ólafsdóttir, Daníel Bjarnarson and Arnar Már Jónmundsson.
The following received an Edda award in their category :
SPORTS SHOW OF THE YEAR - Vikings : Perfect ending
Garðar Örn Arnarsson from Directing and Production and Sigurður Már Davíðsson from Creative Technology
CHILDREN'S AND YOUTH'S SHOW OF THE YEAR - Birta
Valdimar Kúld from Direction and Production
DIRECTOR OF THE YEAR
Valdimar Jóhannsson for Lamb
DOCUMENTARY OF THE YEAR - Hækkum rána
Jonni Ragnarsson from Screenwriting and Directing, but it should be noted that he started working on the film at The Film School
MOVIE OF THE YEAR - Lamb
Valdimar Jóhannsson
The following were nominated but did not win:
DOCUMENTARY OF THE YEAR - Tídægra
Anní Ólafsdóttir from Screenwriting and Directing
SHORT FILM OF THE YEAR -
Daníel Bjarnarson from Directing and Producing
SPORTS SHOW OF THE YEAR - EM today / Station 2 Sports
Garðar Örn Arnarson and Arnar Már Jónmundsson from Creative Technology
ACTRESS OF THE YEAR IN A SUPPORTING ROLE - Cop Secret
Vivian Ólafsdóttir from Acting
SCRIPT OF THE YEAR - Cop Secret
Nína Petersen from Screenwriting and Directing
CHILDREN'S AND YOUTH'S SHOW OF THE YEAR - Our Hour
Erla Hrund Halldórsdóttir from Creative Technology
CHILDREN'S AND YOUTH'S SHOW OF THE YEAR - Kids' News
Hekla Egilsdóttir from Directing and Producing
ENTERTAINMENT SHOW OF THE YEAR - Fast News Christmas
Fannar Sveinsson from Directing and Producing