Sylvía Rún Hálfdanardóttir - Acting
Sylvía Rún will graduate from Acting on May 27th with her film "My Perfect Family"
"My perfect family" is a comedy about a modern family. The film is about Fanney, and she and her new boyfriend are taking Fanney's daughter up to a summer house with her father and his new girlfriend. There they find themselves in the awkward situation of having to spend the weekend together.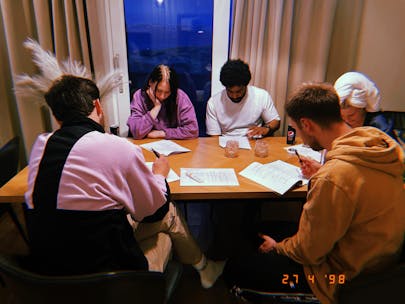 -What is the first movie experience you remember?
I remember watching "Stundin okkar" and "Lazytown", I could dance and play along to all the songs and I always had so much fun.
-What fascinates you about filmmaking?
What fascinates me the most is working with creative and ambitious people. I always enjoy getting a script in my hands, working with a director or independently, shaping and finding the character. Then it's working with a group that fascinates me a lot and that we are all working towards the same goal.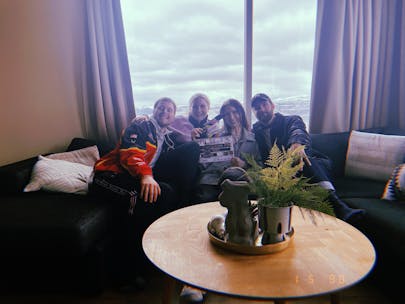 -Why did you choose Acting?
I have always been very interested in acting and played for the family at family reunions, birthdays and confirmations, but those closest to me often felt that I could be too nervous to take on the big role of becoming an actress. I then let it wait a bit and trained as a policewoman before I couldn't wait any longer to go to acting school. Having the opportunity to act gives me so much, to be able to give people emotions on all kinds of scales, by acting in all kinds of situations and playing many kinds of personalities.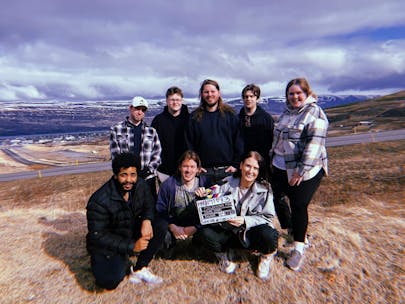 -Did anything particularly surprise you in the study?
The study was challenging but very enjoyable, what surprised me the most was how many reliable friends and colleagues I made during those two years. How much you grow not only as an actress but also as a person.
-And what does the future look like?
I plan to continue working with creative and fun people and then hopefully I will have the opportunity to be part of a set and be able to help there.