The Reykjavik Summit finally filmed
Paramount Television Studios announces television series "Reagan & Gorbachev"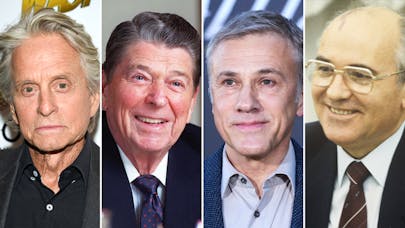 Paramount Television Studios, the television department of Paramount Studios, has announced that the Oscar winners Michael Douglas and Christoph Waltz will take on the main roles in the television series "Reagan & Gorbachev" that will focus on the well-known meeting between the leaders of the United States and the Soviet Union at Hofdi in 1986.  
James Foley will direct, but he has in his repertoire shows like "House of Cards" and "Billions", that should be well known to Icelandic audiences. The show is based on a script by B. Garida, made from Ken Adalmans renowned book on the meeting, called "Reagan at Reykjavik: Forty-Eight Hours That Ended the Cold War".
The Reykjavik Summit in October 1986 was decided with very little notice and in an instant, the eyes of the world were focused on the old building by Einar Benediktsson at Borgartun. Hofdi became the country's most well-known building for a reason, but the summit was said to have put an end to the cold war.
Bjorn Ingi Hrafnsson