Gudridur Hanna Sigurdardottir
Gudridur Hanna Sigurdardottir is graduating from Screenwriting and Directing with her film "Rose"
"After having suppressed her feelings and problems for many years, Rose has become a faded picture of who she once was and has lost the ability to experience feelings and work through them. But on this day Rose finds a solution to all her problems in an unexpected way and for the first time in a long time she feels true joy."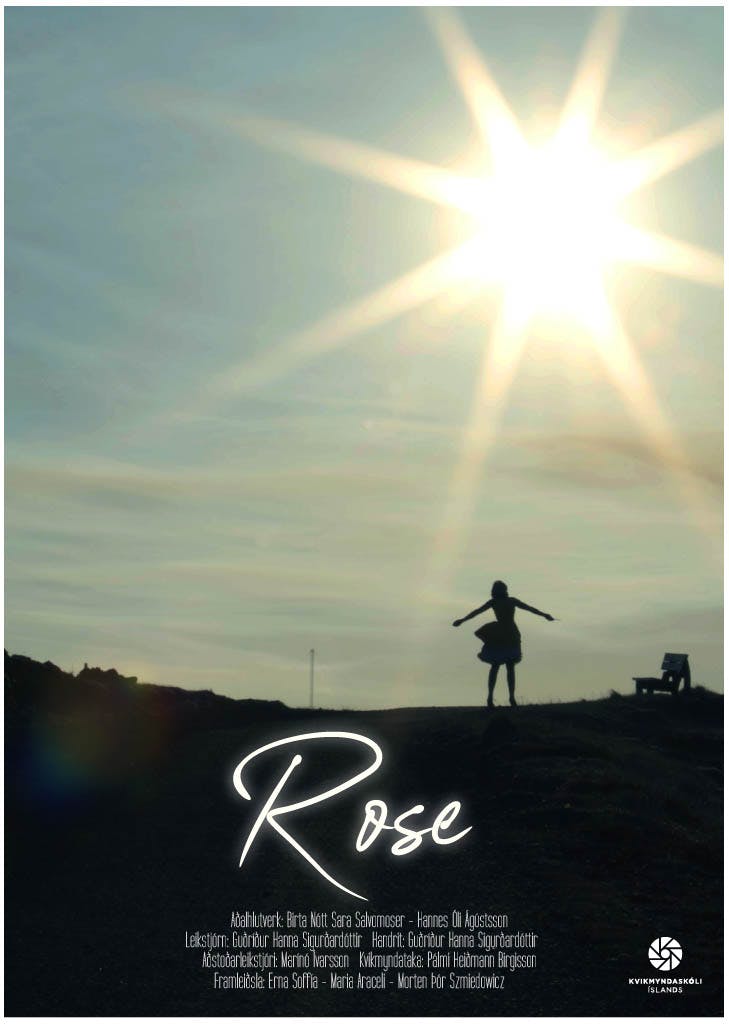 Gudridur Hanna told us a bit about her journey to graduation
"I have always been interested in making stories and when I discovered that I could possibly put them down on paper and even make films out of them, the interest became even greater. I started by playing around with editing videos and making Icelandic subtitles to foreign songs and new lyrics to Icelandic songs and creating videos to the songs. And after having done that for a few years I wanted to try to get to the next level and learn how to process a fully formed idea into a script. About 3 years ago I saw an ad from The Icelandic Film School on Facebook and decided to apply just to see if I would get an interview. I then went to the interview just to see if I would be accepted and all of a sudden I had started my studies. 
The best memories from the studies are connected to meeting new people. People that do not care that you may be a bit different and have social anxiety, they take you under their wing and drag you along and I want to sincerely thank all my fellow students for helping me get through these studies and to this place in life.  
My next step is to continue working on my script and hopefully it will become a full length film."