Einar Magnús Jóhannsson - Creative Technology
Einar Magnús will graduate from Creative Technology on May 27th with his film "Downfall"
The film is about a young man who struggles with guilt over the death of his girlfriend and turns to drugs to numb himself. We follow and experience his mindset through pictorial expression.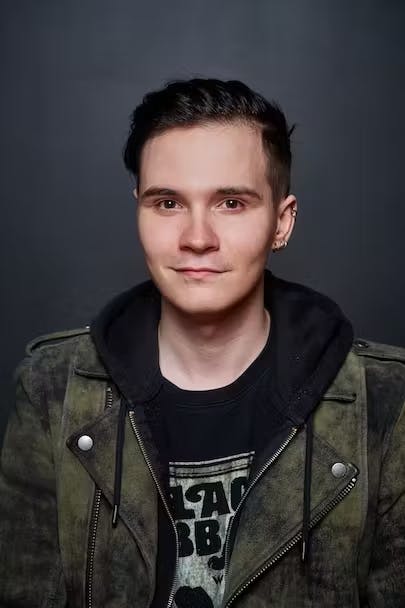 -What is the first movie experience you remember?
I was very young when I saw "Harry Potter and the Philosopher's Stone" for the first time. I watched it over and over and couldn't wait for the next one.
-What fascinates you about filmmaking?
I am endlessly curious about filmmaking methods and techniques. I really like practical effects, lights and graphic expression, and how pictures "talk" to the viewer. It is always an experience when you can get to know characters and other worlds and connect with them. Horror movies have also been a big influence on me and my style, when done well.
-Why did you choose Creative Technology?
To be honest, I had no idea what filmmaking was until I started school. I figured the first step would be to get to know how everything works technically.
-Did anything particularly surprise you in the studies?
I was surprised how much sound plays a role in movies. I really found myself in sound processing and have enjoyed it.
-And what does the future look like?
I would love to make my own films one day. In the near future I would like to work behind the scenes on cool movies with fun people, and make them as good as possible.