The Dean's Commencement Address
The Icelandic Film Schools Dean, Fridrik Thor Fridriksson, gave a commencement address for our graduating students on Saturday the 12th of June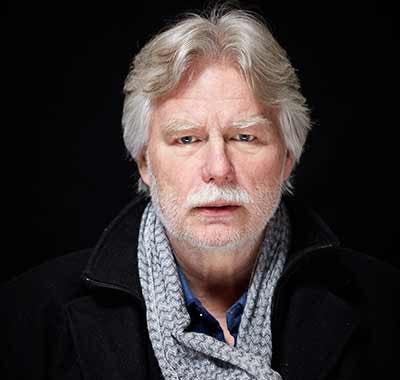 Relatives, friends and supporters of students, staff and teachers, and heroes of the day: Graduates from the Icelandic Film School in the spring semester of 2021.
I would like to begin my speech by asking people to applaud the graduating students.
We must keep in mind that the group graduating here today, though only half a month behind schedule, enrolled in the school in the fall of 2019. In the innocent times before the great virus, Covid. They enrolled as part of a group of 32 students when the school was on Grensasvegur. Little did we know then. Then we took three semesters where the situation can best be described by saying that there  were intermittent typhoons at play. During the spring semester of 2020, the school was closed for six weeks. Remote learning was dealt with where possible, but it soon became clear that The Film School, with all its practical teaching and extensive film production each semester, would have to meet the closures, with an extension of the school year.
Graduation in the spring semester of 2020 was not until the end of June. Then the autumn semester took over and things seemed to be going back to normal. But in mid-September, the virus broke out again and masking, maximum infection control and mass restrictions had to be set up. This was the case until about three weeks ago. Half of the study period, these students have had to create and produce their pictures with significant restrictions throughout society. All this is still fresh, but the achievement is not lessened.
I have been told that there has seldom been more strain on a graduating class than this spring, and the results are some fantastic films. There are 19 students graduating here today, 6 have postponed graduation and 7 have dropped out along the way at various times. Dropout is not uncommon at The Icelandic Film School, as the study is difficult, but this is a fairly high percentage that can be explained by outside circumstances. But you reached the finish line on time.
But there is more that makes you unique than your adaptability and endurance. You are also wise people. And now I'll explain why that is.
We live in an age that can be called the origin of the big computer in human society. This has been called the 4th Industrial Revolution and is said to be the fastest and most influential that has ever happened. Its effects are great and we feel them in every situation. As always with industrial revolutions, the friction spot is the economy. Jobs are lost and new ones are created and the adjustment can be painful.
In the 4th Industrial Revolution, the question is simple, if a robot with the same intelligence and mobility as you can do your job, then you will be replaced. With the advent of the mainframe, the interventions are even more extensive into a number of unexpected professions such as Medicine, Law and Engineering, where the above is likely to negate the education in the field.. Numerous other fields can be named..
The disadvantage of the education system is that it is a bit slow-moving and does not handle revolutions well. It is possible that out of 10,000 university students who will start studying at Icelandic universities this autumn, half are studying for jobs that will become obsolete within 10 years, or even much earlier, or even that their studies have already become obsolete.
This is the big question that new students need to ask themselves. It's not fun to put a lot of effort into studying and graduating, only to find that a computer or robot is many times more competitive.
And now it's time to tell you why you're smart.
It's because you chose a study that will not become obsolete. I guarantee that the education you have received here at The Icelandic Film School will last you a lifetime. The experience of creating a work of art that is created with personal awareness and feeling, of completing the work, showing it and receiving feedback on it, that is an education that has nothing to do with mainframe computers or external reality. This is your inner education and it will not be taken away from you. And the ability to tell stories will never become obsolete while human societies exist.
I need to mention here the recognition process that the school is working towards. This has taken too long. The school has submitted a request to complete the process before July 30 next year and we expect it to go ahead. Please follow the news from the school.
Finally, I would like to ask you to start planning your 10-year reunion right away, because there will be a party when you start talking about all your great works, as you have already become exemplary at graduation.  
It is an honor to have met you, congratulations on your day.