Nina and Vivian representing The Film School in "Cop Secret"
The film "Cop Secret" (Leyniloggan) was premiered at the Lucarno film festival recently and was lauded by critics. The Film School has two graduated students in the film team and they make us proud.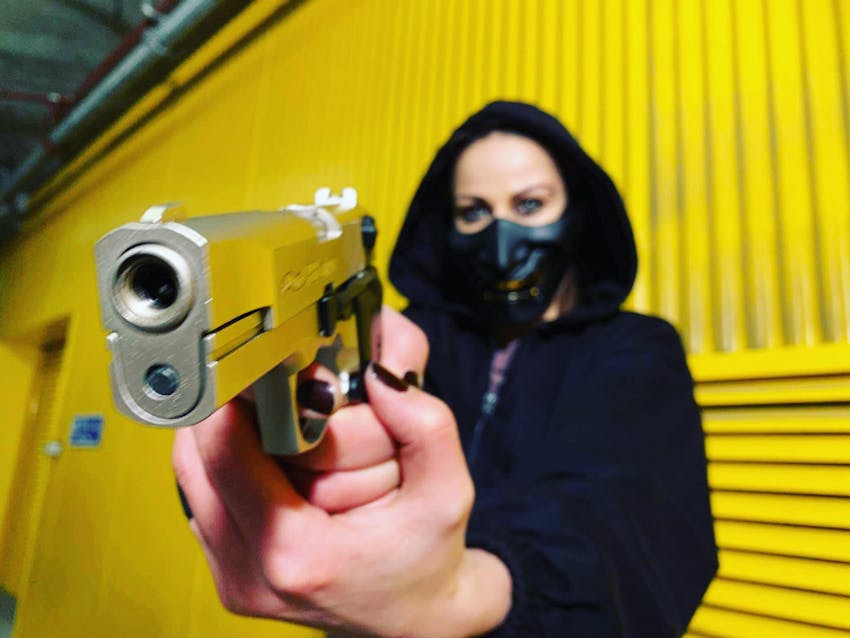 Vivian Olafsdottir took on a major role in the film, but she graduated from Acting in 2012 and Nina Petersen who graduated from Screenwriting and Directing in 2017 is one of the three screenwriters on the film. The film will premiere in Iceland this fall, but "Cop Secret" is an action film with comic elements and an Icelandic background. The films director is Hannes Thor Halldorsson who, along with doing filmmaking, is the Iceland's national football team goalkeeper and among the nationally known actors in the film are Audunn Blondal (Auddi), Steinunn Olina Thorsteinsdottir, Ingvar E. Sigurdsson, Egill Einarsson, Sverrir Thor Sverrisson (Sveppi), Bjorn Hlynur Haraldsson and our own Vivian Olafsdottir.
"Cop Secret" was also shown at the Gothenburg film festival and received good reviews as well as in Variety. The film's attention is now spreading throughout the film world and offers for participation in film festivals from around the world are flowing in, and there seems to be a lot of interest in the film, which comes as a pleasant surprise to its makers.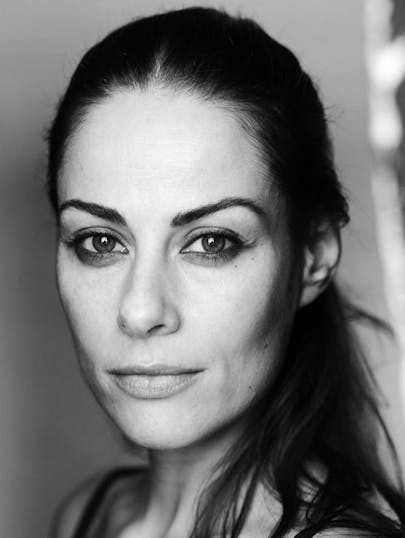 The first big role with known actors
"I play the second biggest female role in the film, but Steinunn Olina plays the main female role. I've worked with Hannes before and it was tremendous fun. It's amazing to work with people who have been in the business for a long time, like Steinunn Olina, and also instructive. In the movie I play the right hand of the bad guy played by Bjorn Hlynur, but he is a really great actor. Although the actors in the film are all very different, we had permission to put our tone on the characters," said Vivian.
"This is my first big film role with well-known actors. I've been playing all kinds of roles lately and now I'm working with lesser known directors who are trying to make a name for themselves," she said.
Vivian said that the only option was to go into Acting at The Film School, as she was most interested in acting. "I'm educating myself more in film acting and adding to my experience and knowledge and I'm on a great roll," said Vivian.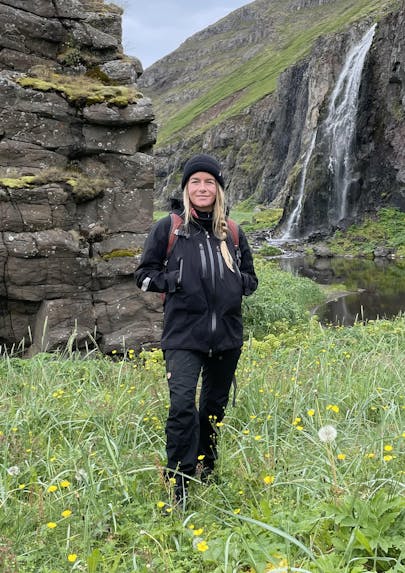 It was fun and instructive to work with Hannes and Sveppi
Nina Petersen is one of the screenwriters of "Cop Secret" together with Hannes and Sveppi, the script of the film being based on an older script, but Nina worked with them to implement the script into its final form.
"It was very entertaining and educational to work with both of them, they are both very fun characters but still different," said Nina. "Sveppi is bit more flippant, but Hannes is very disciplined. A lot of great ideas came out of this collaboration and our communication was both easy and fun, "said Nina.
Nina says that it took about 3 months to write the script and then adjustments were made as needed.
"This is the first film I work on that has made such waves and I am very proud of the film," she said.
Nina graduated from The Film School in the spring of 2017 and immediately started working for Pegasus as an intern, but since then she has worked on several projects with them.
"I do not regret having studied at The Film School and I am very happy to have taken that step. The study has been very useful to me, "said Nina.