GRADUATION DAY WINTER SEMESTER 2021
At a ceremony today, 12 students graduated from all of our departments.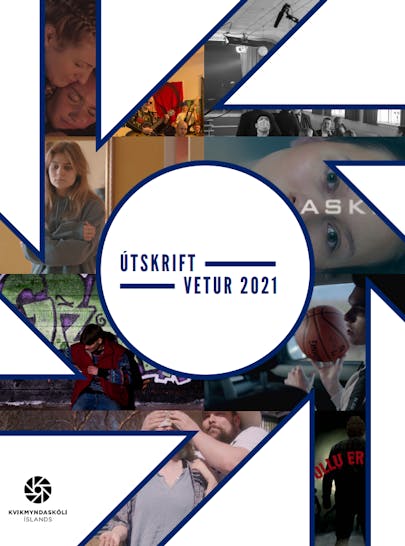 With great determination in uncertain times, 12 persons graduated today from The Icelandic Film School after a 2 year study. The ceremony was well attended and held at Laugarasbio cinema, and it was clear to see that the graduating students enjoyed reaping their just rewards.
Our Dean, Fridrik Thor Fridriksson, gave the commencement speech and encouraged the students to continue on in their creative en-devours.
After diplomas were handed out, awards were given for the best graduation films of each department, and then finally the "Bjarkinn" was given out for the best over all film of the graduation group.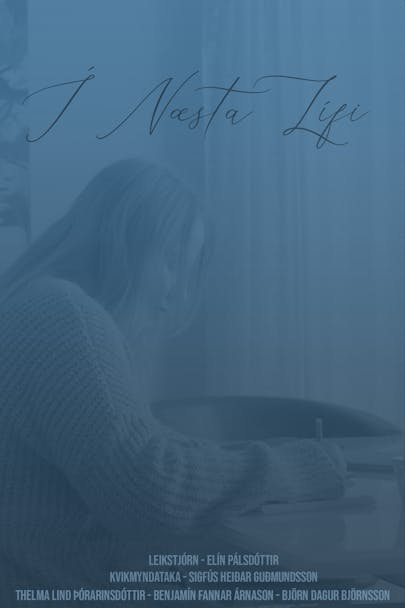 THE BEST FILM OF THE ACTING DEPARTMENT
"See you in the next one" by Thelma Lind Thorarinsdottir
A woman in her fifties recollects her teenage years when love was in the air. Other forces try to interfere.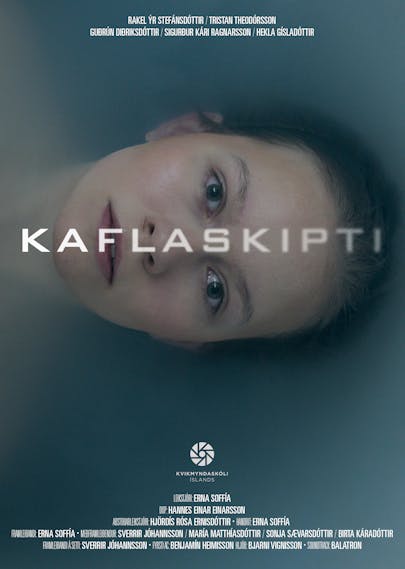 THE BEST FILM OF DIRECTING
"The next chapter" by Erna Soffía Einarsdóttir and Hannes Einar Einarsson
"The next chapter" is about a young woman who lives a rather simple uneventful life but is talked into going on the town to meet her best friend and her acquaintances. There she meets a man who seems to be the whole package. He is polite, funny and handsome - could he be "the one"?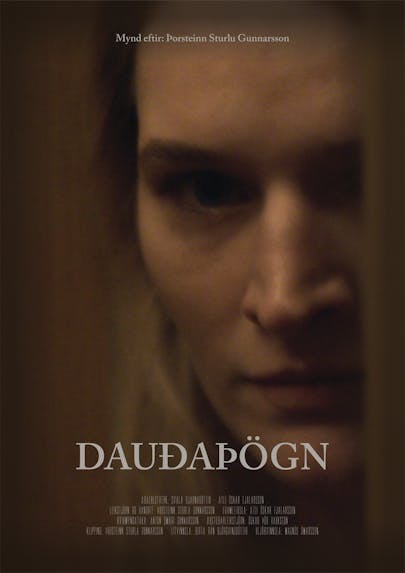 THE RECIPIENT OF THE "BJARKINN" FOR THE BEST FILM OF THE GRADUATION
"Emptiness" by Thorsteinn Sturla Gunnarsson from Screenwriting and Directing
A young woman has a hard time accepting her fiances death. She walks through life like a ghost and has isolated her self from everyone. Then one night she begins to suspect she is not as alone as she thought.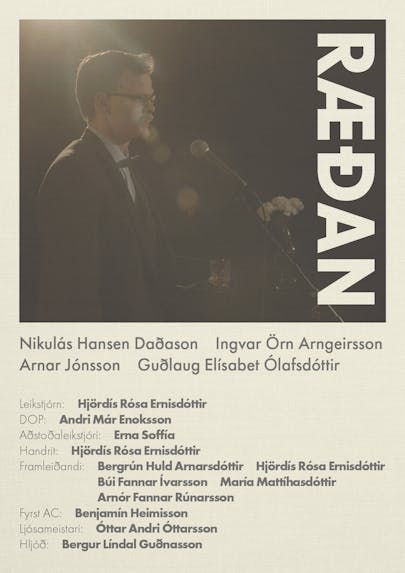 "The Speech" by Hjordis Rosa Ernisdottir
A young man shows up at his fathers funeral intent on exposing him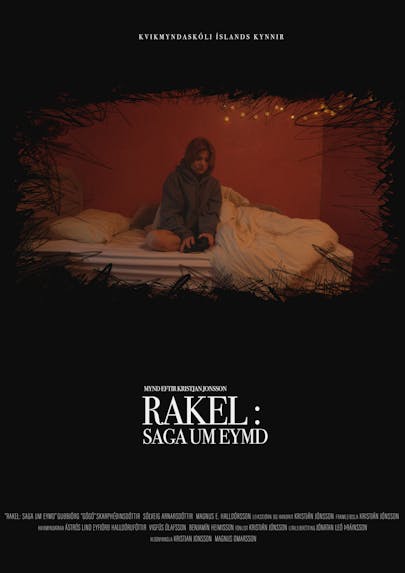 "Rakel : A story about misery" by Kristjan Petur Jonsson
Rakel is a young woman who locks herself in her apartment after receiving bad news. Tension forms between her, her mother and boyfriend that wait desperately outside the door.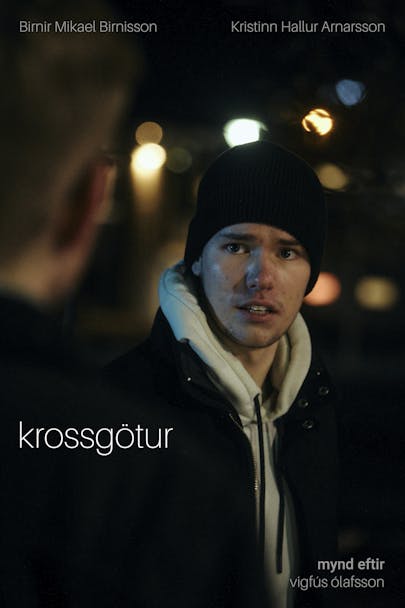 "Crossroads" by Vigfus Olafsson
Raggi is at a crossroads in his life and on his way abroad. He calls his old friend Dagur to drop him off at the airport and reminisce about old times before they part, but the friendship is not the same as it was.
Screenwriting and Directing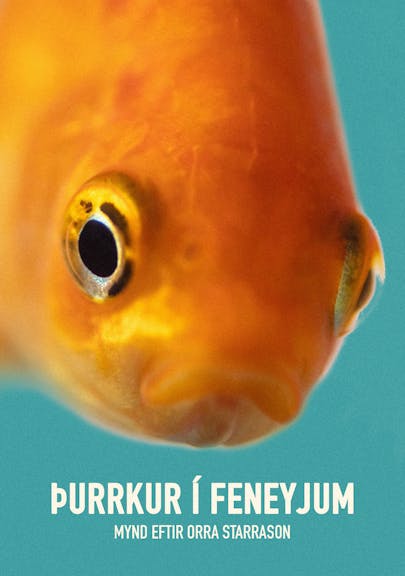 "A drought in Venice" by Orri Starrason
Two abodes, one waterpipe.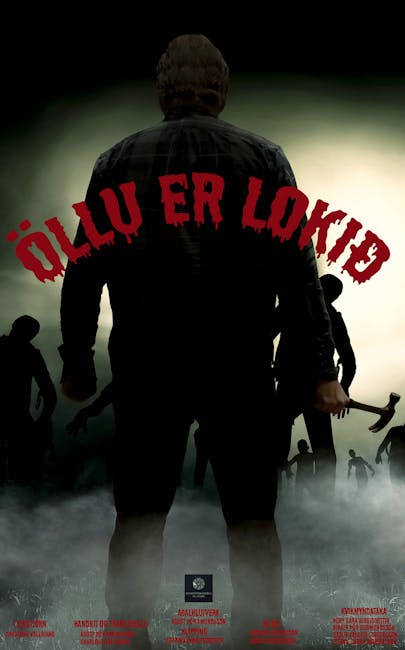 "Everything is over" by Agust Thor Amundarson
Kobbi is stuck in a building surrounded by zombies. He has radio contact with his daughter Drofn and her boyfriend, who are stuck in a building elsewhere in the city that is also surrounded by zombies. What does Kobbi have to do when he becomes unsure about is daughters fate? Will he have to make a move against the zombies to save his daughter?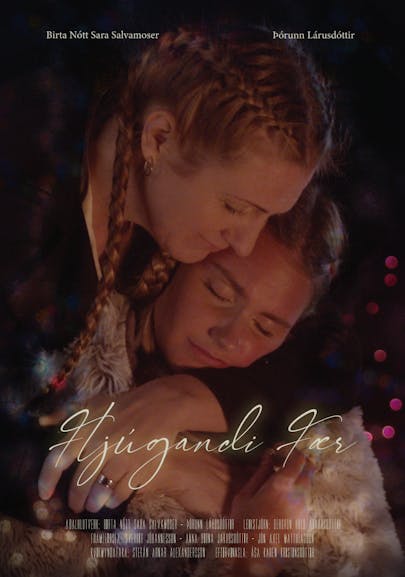 "Flugandi faer" by Birta Nott Sara Salvamoser
"Flugandi faer" is about a young woman who has to deal with the obstacles of growing up and standing on her own two feet. She seeks out her mother in the hope that she can come up with solutions and take responsibility, but it turns out to be difficult for both of them.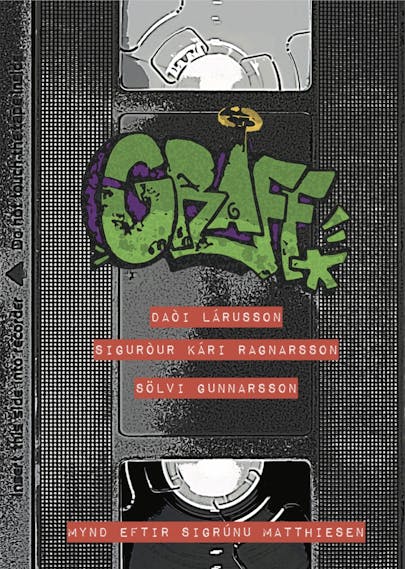 "Graffiti" by Dadi Larusson
The film is about an 18 year old bully that then forms a connection and friendship with the boy him and his friends have been bullying. He needs to make a decision between following the current or to take down the mask and be himself.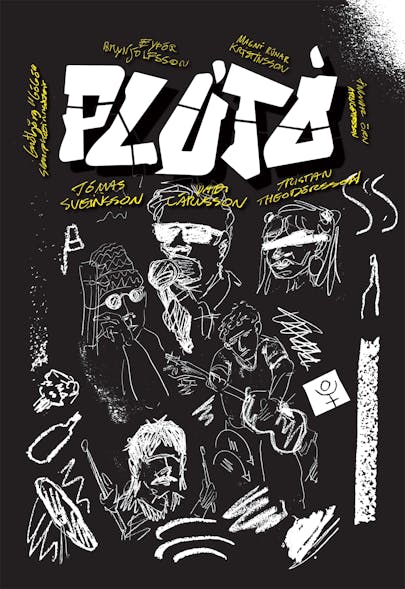 "Pluto" by Tomas Sveinsson
Mikki is a young and promising musician in the band Pluto, the band has been noticed in the Icelandic market, but Mikki has aspirations of going even further.