COVID worked with me on my final assignment
"My film is a documentary about when foals are taken in from the fields and we watch the first steps in the taming process. We take a look into the world of horse breeders and what expectations they have to the young horses. Recently there have been many changes made in the taming of horses and are the current methods examined," says Thury Bara Birgisdottir about her graduation project from The Film School.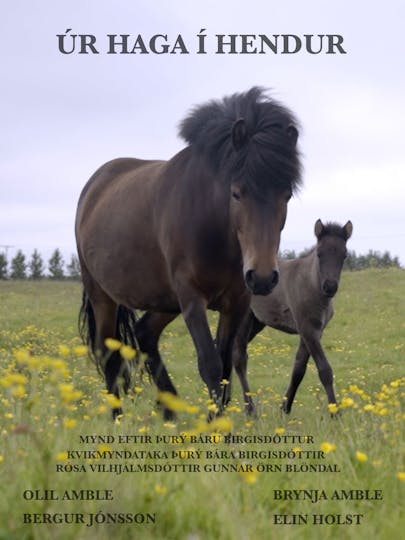 Úr haga í hendur
She says that undoubtedly in her case that COVID worked with her and not against. "As this is a process of filming the epidemic gave me a bit more time for shooting and editing. In that way the situation rather worked with me than the opposite" she says.
Now it is time to take on the real world. "The dream is to work in documentary making, whether they be short or long. I enjoy immensely communicating with people and I relish doing interviews and creating story-lines from narratives. And the cream on top is being able to put pictures to people's stories and deepening them and understanding so more can delight in them."
Thury Bara says she adored being at the school and that these two years have been wonderful. "I am fortunate enough to have been introduced to a completely new industry at my age and it has been a privilege to learn filmmaking. It is not easy changing horses in the middle of the river, but what fun it was."
Thury Bara is graduating from Creative Technology with her film "Ur haga i hendur"