Commencement speech winter 2021
Fridrik Thor Fridriksson, Rector of the Icelandic Film School, gave this graduation speech for students who graduated on the 18th of December.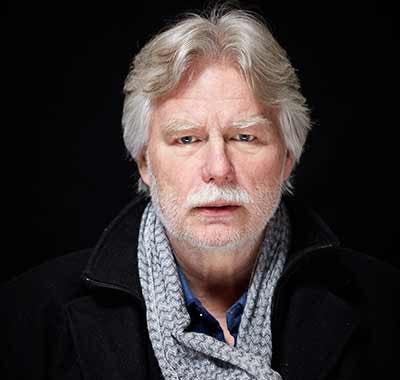 Dear graduates, relatives and guests.
Congratulations on your graduation and happy graduation day. You have all achieved a great feat by coming here today. The best thing is that you know it yourself. You know what you have put in and now you have reached the finish line, and that should be celebrated. You have gained experience that is always the basis of real education
You winter graduate students are always a bit special, not quite traditional which is a trait that does fit well in the world you are entering.
Graduating from film studies is ruthless compared to, for example, graduating from pharmacology. There, everyone celebrates the graduation, but no one reads the essay and those who read seldom understand. You graduate with your own personal graduation films that are completely informative about your abilities and skills. Welcome to the world of art.
I am pleased to report that a message received from an experienced jury member said that the quality of the films at this graduation had been very consistent and good. I can agree with this compliment. So you can already be proud of yourselves.
In this context, it is appropriate to thank your instructors. The school always tries to reach the top directors when they are available and we were especially lucky this year with Runar Runarsson and Olafur de Fleur. Runar directed Department 1, Directing and Producing and Olafur de Fleur directed Creative Technology. Jorundur Ragnarsson, actor and a graduated director from Colombia University of Arts in New York, leads the Acting department and is quite the catch.
The Icelandic Film School is also proud of you.
In this context, it can be said that the school has been updating the school's vocational training system, Bridge to the Business, which are paid jobs at the main film companies and television stations in the country. Confirmations have already been received on the updates of contracts with True North and Hero Productions. And we have come a long way with Stod 2, RUV, Pegasus and many of the country's main production companies and television stations. Students are asked to follow the news on the website and contact our own Sigurdur Traustason at the reception desk. There is a great demand everywhere and at The Icelandic Film School there are people who can do things. You have proven that.
Then comes the political part of this graduation speech.
On January 27, it will be 24 months since The Icelandic Film School submitted an application for recognition in the field of arts in order to be able to graduate students with a BA degree in collaboration with the University of Iceland. It was then immediately requested that an independent expert committee be appointed to evaluate the school.
This is an important issue for students' rights for the normal progress of their studies. Additional years at the University of Iceland for a BA degree and then in further specialized studies at the best schools abroad should be a natural and comfortable way for those of you who want to further your education.
Here, I trust the current Minister of the University, Aslaug Arna Sigurbjornsdottir, to repair the situation. I know she understands that 24 months to complete a simple assessment and review, so that students get their degree properly assessed, is not a normal time frame.
I expect that it will be dealt with quickly and a formal process will be set in motion and that news of completion will be forthcoming soon.
It is gratifying that there are intentions to strengthen the so-called creative industry. But there will be no growth if the education system is not taken into account.
Having said that, I would like to emphasise that today is a celebration our excellent graduates, and I invite you to enjoy it.
Fridrik Thor Fridriksson